Product Details
Author: Fumi Hancock

Paperback: 324 pages
Publisher: iUniverse (September 13, 2012)
Language: English
ISBN-10: 147594537X
Title: The Adventures of Jewel Cardwell:Hydra's Nes
FTC FYI

: I was given a review copy in exchange for an honest review.
Book Description
What would you do, if you knew you'd inherited an ancient curse?

What would do, if you found out you were racing against time to save yourself and your loved ones?

And what would you do, if you suddenly find yourself in the middle of a love triangle, amidst the unraveling curse?

******

When free-spirited and more than a little rebellious, seventeen-year-old Jewel Cardwell gained admission to Grayton Preparatory School, a prestigious, girls-only, top-notch private institution nestled in the South African farmlands of Limpopo, little did she know it would begin a trail of mysterious and unfamiliar events, changing her life forever!

At Grayton prep, a battle line is drawn between 'good and evil' especially when there's a full moon and dark forces swirl and turn up in the form of hideous monsters and frightening demons. With her school fr-enemies, rivalry and treachery become the order of the day and Jewel is forced to question everything she thought she knew as she struggles to stay alive in a dubious place riddled with demonic activity!

Armed with a magical secret from her dying grandmother, she sets a new course in motion. In the middle of this whirlwind of events, she is caught between two boys: Darwin Morton, a lad she's known growing up, and Eric Broder, a soccer team leader with a silver spoon in his mouth. Why her love life has to get interesting now is a question she can't answer!

"I welcomed death with open arms, closed my eyes and listened as the aircraft made rattling and shaking sounds through the dreary weather. If this was my time to go, I would embrace darkness, as I had nothing else to lose" -- JEWEL CARDWELL.

Will Jewel be able to solve the mystery before evil is unleashed against those she loves?
Book Trailer
PROLOGUE

My weary eyes opened to an ominous sky speckled with dim stars and a huge full moon dappled with unsettling, flaming balls of fire. I was in an unfamiliar setting, an open space surrounded by terrifying, blazing fires, and the humming of a charter aircraft shattered the stillness of the night.

Mum and Darwin hopped out of the car, with me following, and we hastened toward the small aircraft.

"What's this?" I kept asking, with no answer from Darwin or Mum.

"Are we going on that?" I asked again, ducking a cloud of sand blown from the ground, a result of the blazing fires and rumbling aircraft.

In front of us was a six-foot-tall, dark-skinned man, dressed in a dark blue pilot's uniform. His eyes showed great anticipation as he struggled to move toward us. No sooner had we closed the distance to the aircraft when we heard the terrifying staccato of gunshots.

Continues...
My Review:
I wasn't sure what to expect when I started reading this book.
I knew that there was some supernatural elements that would be found in the story, along with some family drama . I wasn't ready for the powerful writing and fantastic character development that is found in this story. Right from the beginning, you are drawn in when main character Jewel finds out about a dark curse that has been placed on her family. Now, while her Grandmother is dying, she finds out that she is the designated family member to battle the curse and the dark forces behind it. Along with the curse, she has been sent away to a boarding school where the monsters and demons start attacking her, as well as other students. Nothing seems to be going well in her life at all. Along with all of of the crazy things happening on campus, Jewel is caught between two young men who are very interested in her. The reader is swept away in the intrigue of the curse, the battle for supremacy at the school between students, and the all out fight for freedom for her family and loved ones in the turbulent South African cities. This book kept me up until...Shhh don't tell anyone...4:00 a.m. I could not stop reading until I found out what happened with Jewel, her friends and family and of course the curse. Now, I'm left here waiting for book two,The Sorcerer's Purgatory, to come out. I hope that I will be included in the next blog tour. This book knocks it out of the park for high levels of angst, fascinating characters, and spooky demons, that total up for one enjoyable read!
About the Author:
Fumi Hancock is a walking example of how an ordinary person from a shackled life of broken promises and shattered dreams can live a fulfilled destiny. After twenty years of dropping her pen, she picks it right back up again by releasing the first in the Grimmlyn Series: The Adventures of Jewel Cardwell: Hydra's Nest. Though graduated with a postgraduate degree in communication arts, and undergraduate degrees in English studies and nursing, she ascribes her writing to her life experiences, which were many times challenging. According to her, the protagonists and antagonists in her novels often come from the darkest moments of her life—a tribute to the fact that something good can come out of mysterious and difficult circumstances, if we choose to turn our challenges around. Age is merely a number where success is concerned. She also pulls some of her characters from her travels around the world—in particular, exotic Africa—uniquely weaving her tales.
Fumi loves to write for young adults, particularly urban fantasy, and paranormal fiction with a touch of romance. She aspires to one day write a mystery/detective novel for the adult audience. But for now, she is content with her young adult audience. With her background in nursing, she gently nurses her unusual characters to life for her readers to enjoy.
She lives in Tennessee with her husband, Dr. David Hancock, and her two grown sons, Bola and Demola Thompson. She cherishes her two stepdaughters, who reside in Michigan.
BOOK TRAILER:
Trailer
INTERVIEW:
"Tea at Home" with Fumi
Q&A:
Video Reel
Behind-the Scenes:
Scenes from the Story
My Youtube Channel:
http://www.youtube.com/user/TheFromscratchtv
Her websites are
fumihancock.blogspot.com
and
worldoffumihancock.com
twitter:
http://www.twitter.com/fumihancock
facebook
http://www.facebook.com/fumihancockgrimmlyn
goodreads:
http://www.goodreads.com/fumihancock

~ ~ ~ KINDLE FIRE GIVEAWAY ~ ~ ~
Pump Up Your Book and Fumi Hancock are teaming up to give you a chance to win a Kindle Fire HD!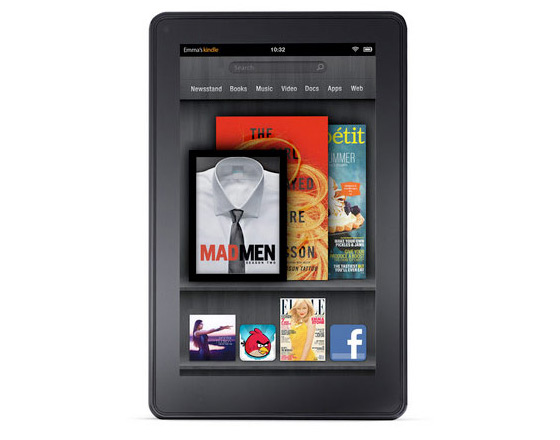 Here's how it works:
Each person will enter this giveaway by liking, following, subscribing and tweeting about this giveaway through the Rafflecopter form placed on blogs throughout the tour.
This Kindle Fire promotion will run from November 5 – February 15. Winner will be chosen randomly by Rafflecopter, contacted by email and announced on February 16, 2013.
Each blogger who participates in THE ADVENTURES OF JEWEL CARDWELL: HYDRA'S NEST'S VIRTUAL BOOK TOUR is eligible to enter and win.
Visit each blog stop below to gain more entries as the Rafflecopter widget will be placed on each blog for the duration of the tour.
If you would like to participate, email Tracee at tgleichner(at)gmail.com. What a great way to not only win this fabulous prize, but to gain followers and comments too! Good luck everyone!
Current Giveaways:
2 Autographed Copy of the Adventures of Jewel Cardwell
2 Autographed rendition of scenes from The Adventures of Jewel Cardwell: Collector's Item
3 eBooks: Kindle and /or Nook version
a Rafflecopter giveaway