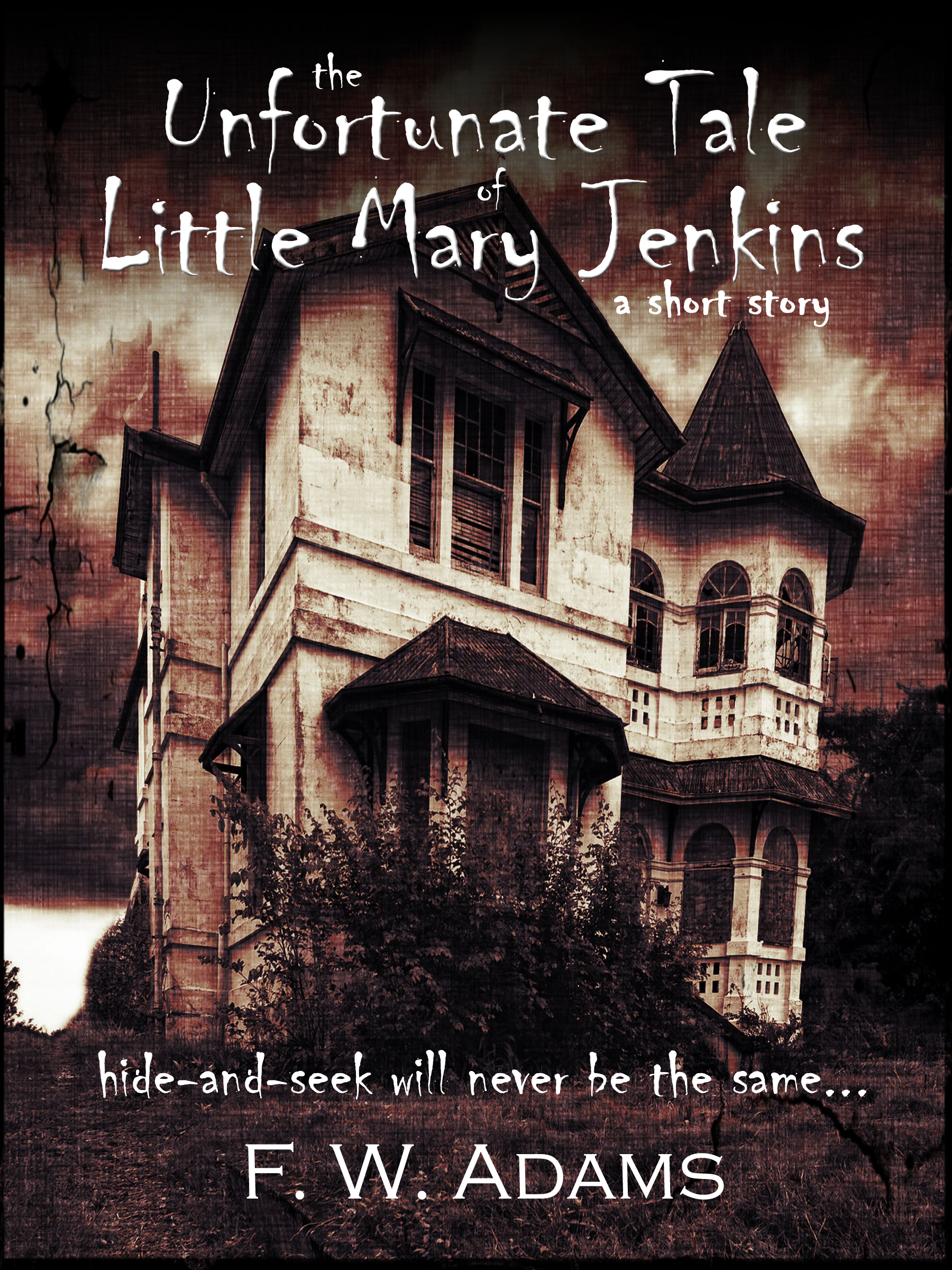 Sam Lemanski and his three best friends find themselves in the middle of a hot, boring, summer. T
o break the boredom, they escape into the dark desert behind Sam's humble double-wide trailer one night with a cooler of sodas to hang out around a bonfire in a secluded clearing.
Surrounded by darkness and the strange night sounds of the desert, Sam tells the tragic story of little Mary Jenkins, a haunted house and an innocent game of hide-and-seek—gone terribly, terribly wrong.
What happens when a not-so-friendly neighborhood rivalry ends in tragedy?
Do you dare read it in the dark? Hide and Seek will never be the same!
When was the last time you were really scared by a ghost story? Well for me it was when I read this short story, The Unfortunate Tale of Little Mary Jenkins. The first part of the story is just about some friends on their way to build a bonfire and hang out. As they sit around the fire, pitch darkness all around them, low flames burning, Sam decides to spook his friends a little. This is when he shares the story of a little girl named Mary Jenkins and what happened to her during a
"harmless"
game of Hide-and-Go-Seek. F.W.Adams does a great job of building the suspense, for the teens listening to Sam's story, and the reader following along. This would be a great story to read outdoors at night to unsuspecting friends and then wait to see then squirm and jump!
The other interesting thing is that Sam and his friends are the characters that can be found in the full novel, yet to be released. Here is the information...
Title (working):
Storm Drain Chronicles
Synopsis: Sam Lemanksi and his three best friends inadvertently stumble across a danger that has the potential to destroy them, their small community and perhaps the world as we know it. As they fight against this danger, they must outwit a pesky and nosy neighbor and Sam must face personal demons along the way.
Availability: Completion and release dates TBD
This book sounds great and by reading The Unfortunate Tale of Little Mary Jenkins:A Short Story you get a nice introduction to these characters and their personalities. There are goods things to look forward to from what I read in this short story. I truly love F. W. Adam's writing style. I have a feeling that you will too!
Guess what? You have a chance to win one of the 5 e-copies that the author has generously offered to readers of my blog! This is SO exciting!! You know how to enter...go to the Rafflecopter form below.
a Rafflecopter giveaway
PURCHASE:
Now available at www.smashwords.com,(
Download now: Click here to purchase now)
The Apple Store and other fine purveyors of electronic books.
F. W. Adams: husband, father, mountain biker, road biker, snowboarder and abecedarian author. When not working to pay the bills or playing with his family, he can be found in random places, scribbling ideas and thoughts on scraps of paper that eventually find themselves into the stories he writes--some of which make it past his very capable and often brutally honest editorial staff.
A few related links that might interest you: